Request a custom quote from us!
Motion Short American Apparel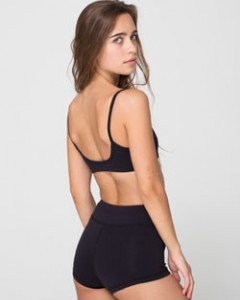 American Apparel Motion Short. Fitted workout shorts in our new high-performance nylon fabric that molds perfectly to the shape of your body. Supplex Nylon Spandex Knit (90% Nylon / 10% Elastane) construction. S is Approximately 7 1/8" (18.1cm) inseam. 11 1/2" (29.2cm) waistband. Form-fitting. Features a hidden pocket in the waistband - pocket dimensions: 3 1/4" X 3 3/4" (8.3 cm X 9.5 cm). Sizes: XS-L. Colors: Alloy, Black, Royal Blue, White.

$24.00
« Return to